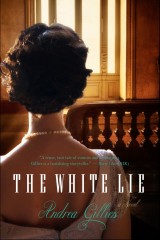 Andrea Gillies' fiction debut, The White Lie, is a finely observed family drama set in a great old house in the Scottish Highlands.  The estate, which is called Sanctuary Wood, lies beside a deep, dark lake, the depths of which have never been discovered.  The novel is about the mystery surrounding the drowning death of a teenager 13 years before. Steeped in atmosphere and intrigue and very smartly written, The White Lie does a spectacular job unraveling the long-held family secrets that often send us down dead ends or wrong turns before all is revealed.
The author's first book was a memoir titled Keeper: One House, Three Generations and a Journey into Alzheimer's, which won two major UK prizes, the Wellcome Trust Book Prize and the Orwell Prize.  It tells the story of how the author moved with her family to a remote island in Scotland as she simultaneously took on the challenge of full-time care of her mother-in-law with middle-stage Alzheimer's and her elderly father-in-law.  The White Lie was published by Houghton Mifflin Harcourt in December 2013. (Andrea's primary agent is Greene & Heaton Ltd in London.)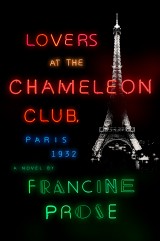 From highly acclaimed author Francine Prose comes Lovers at the Chameleon Club. Paris, 1932, a novel inspired by an actual photograph, "Lesbian Couple at Le Monocle," taken in 1932 by Hungarian photographer Brassaï. The photo shows two women (one dressed as a man) sitting at a table in a French nightclub. Prose expertly writes from the point of view of the young photographer, as well as the two subjects of the photo, to weave together the story of a French woman and would-be Olympian who becomes a German collaborator. Francine Prose is the author of My New American Life, Goldengrove, A Changed Man and Blue Angel, which was a finalist for the 2001 National Book Award, and the nonfiction New York Times bestseller Reading Like A Writer. Her articles and essays have appeared in The New Yorker, Harper's, The Atlantic, Conde Nast Traveler, and The New York Times Magazine. Harper published Lovers at the Chameleon Club. Paris, 1932  in May 2014.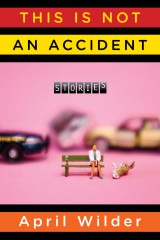 In the collection, This Is Not an Accident: Stories, April Wilder writes about people spiraling toward self-destruction. She's especially adept at handling siblings and friends, who often play second fiddle to examinations of romance in stories like these: "Christiana," a vivisection of the kind of friendship that's hard to find and even harder not to break, is beautifully observed, mordantly funny, and ultimately heart-breaking. "We Were Champions" is a brutal first-person examination of a young woman seeing her relationship with a lecherous high school softball coach in all its complicated and unlovely layers. April Wilder's work brings to mind Lorrie Moore and Barry Hannah. She has been published in McSweeney's, Zoetrope, Guernica.com and PRISM International. This Is Not an Accident was published by Viking in January 2014.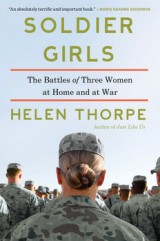 From Helen Thorpe (author of Just Like US), an award-winning, "meticulously observant" (The New Yorker), and "masterful" (Booklist) writer, comes Soldier Girls: The Battles of Three Women at Home and at War, a new work of powerful nonfiction that follows three U.S. women deployed as soldiers to Afghanistan and Iraq, and the difficulties of returning to civilian life. One of Time Magazine's top 10 nonfiction books of 2014, Solider Girls was published by Scribner in August 2014.
Jimmy Neurosis is a coming-of-age memoir by James Oseland, editor-in-chief of Saveur Magazine and judge on Bravo channel's hit television series, "Top Chef Masters." It charts the author's drastic transformation from punk adolescent to celebrated culinary editor. He was born in Mountain View, California, dropped out of high school at 15 and plunged into the burgeoning punk rock/drugs/sex scenes of 1970′s San Francisco and New York. He later went to graduate school in film studies and made his way to a career in writing and magazines (among them, Vogue, LA Weekly, The Village Voice and Sassy, before Saveur). It's fascinating and extraordinarily moving to see how, after the dramatic destruction of these key years, Oseland discovers within himself the creative threads that ultimately lead him to renown in the magazine and food worlds. Delivery is expected in December 2015, and the publisher will be Ecco.
This second collection of stories from Pulitzer Prize Finalist Karen Russell delivers what we've come to expect from her unique and enthralling imagination. Here, a gang of bullies repents upon being stalked by an effigy of a former victim, a sisterhood of silk spinners take worker's rights into their own talented hands, and the long lifetime of vampires gives an aging couple a chance to reflect on love and light refreshment. At turns astonishing and poignant, Vampires in the Lemon Grove shows a master storyteller at the peak of her craft. The title story was chosen for the Best American Short Stories anthology. Knopf published Vampires in the Lemon Grove in February 2013.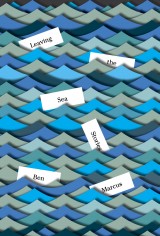 Leaving the Sea: Stories is a new collection of stories from Ben Marcus, author of The Flame Alphabet, which has been called a "well-oiled heartbreak machine" by New York Magazine and "thrillingly subversive" by Vanity Fair. Here, in "The Loyalty Protocol," a late night drill slowly becomes more than just a test; in "I Could Say Many Nice Things" a writing seminar on a cruise ship takes a stab at creating and erasing identity; and in "What Have You Done?" a man leads a double life at a family reunion, despite his best intentions. Both funny and unsettling, Marcus's language is the real astonishment, making ordinary objects and emotions into mysteries and marvels. Leaving the Sea was published by Knopf in January 2014.
Aryn Kyle's second novel (following the breakout debut The God of Animals), Hinterland is the story of a turbulent platonic friendship between a married father and the gifted, troubled, charismatic woman he's known since college, and how her sudden death — one he feels he should have saved her from — changes the course of his life and that of his family. Aryn Kyle is the author of The God of Animals, her bestselling and highly-acclaimed first novel, which was praised as "so strong, startling, and moving…it is impossible to forget" by The Boston Globe, and the story collection, Boys and Girls Like You and Me. Her work has been translated into fifteen languages. Delivery is expected in March 2015, and the publisher will be Riverhead.
The Shado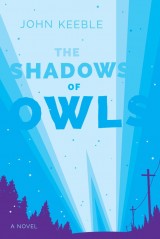 ws of Owls by John Keeble (author of Nocturnal America and the national bestseller Yellowfish) is a literary thriller set in the Idaho Panhandle during a freezing early winter in the year 2000. Biologist Kate DeShazer pursues a major research project that puts her on a collision course with government and petroleum industry plans to run a sea-floor pipeline with tie-ins to the existing Trans-Alaska Pipeline. Kate is kidnapped, and her husband, a logger, is swept into a search for her that takes him into the world of white supremacists. While it has shades of Graham Greene-like suspense, the book is at its heart an exploration of a loving relationship put under extreme duress, and the hard test under such circumstances to hold on to one's principles. The Shadows of Owls was published by the University of Washington Press in September 2013.
Following Reif Larsen's highly praised debut, The Selected Works of T.S. Spivet, I Am Radar follows Radar Radmanovic, a love-struck epileptic radio operator from the Meadowlands of New Jersey. Prompted by tragedy at home, Radar begins to uncover the mysterious medical circumstances of his birth and his father's involvement with a secretive society of scientists and avant-garde puppeteers. Part international mystery, part love story, part family drama, his search will take him far from New Jersey and into the heart of a genocide, forcing him to confront the true nature of his identity. The novel will be published by Penguin Press in February 2015.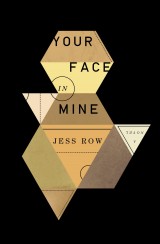 Even before Jess Row had written a novel, he was named on Granta Magazine's list of BEST AMERICAN NOVELISTS as one of the 20 best writers under 35. His first novel,Your Face In Mine, follows the story of a man who has returned to the city of his youth as he attempts to recover from the sudden deaths of his Chinese wife and their young daughter. Not long after Kelly's arrival in Baltimore, an African American man he doesn't recognize calls out to him. It's Martin, the skinny, white, Jewish kid from his high school band. Martin is now black, and he's not wearing makeup. He wants Kelly, one of the only remaining connections to his previous life, to take his story of racial reassignment to the public. Jess Row's first book, the story collection The Train to Lo Wu, was a runner-up for the 2006 PEN/Hemingway Award for best first work of fiction. Your Face In Mine was published by Riverhead in August 2014.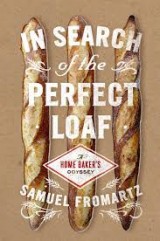 The Perfect Loaf by Samuel Fromartz (author of Organic, Inc.) is guaranteed to delight both serious foodies and casual readers. It charts Fromartz's rapid ascent from an amateur baker in the kitchen of his Capitol Hill row house to a stint working elbow-to-elbow with a master baker at one of the best boulangeries of Paris and then to winning the "Best Baguette in D.C." prize (over several big-name chefs). The Perfect Loaf, published in September 2014 by Viking, has become the bible for this new brigade of bread bakers.
Knopf has recently signed Maestro James Levine, writing with Harvey Sachs, to write a book about his life in music. Levine is one of the foremost living conductors, a mainstay of New York's Metropolitan Opera for nearly four decades, and, until recently, the Music Director of the Boston Symphony Orchestra. Now in his mid-sixties, he is still at the height of his powers but with more than half a century of professional experience behind him.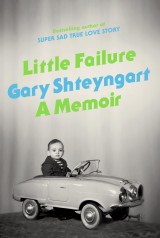 Gary Shteyngart's book to follow the New York Times bestseller Super Sad True Love Story is the story of his own life. He was born Igor Shteyngart in 1972, in then Leningrad, Russia. Little Failure: A Memoir, the book covers his early childhood in Russia, the family's emigration first to Italy and then to the United States (as the author puts it, as part of the "grain for Jews" program) and growing up and coming of age as a a "small, furry immigrant." A New York Times bestseller, Little Failure was shortlisted for the Spear's Book Award in memoir and longlisted for the JQ-Wingate Literary Prize. In June 2010, he was named as one of the New Yorker magazines' "20 under 40″ luminary fiction writers. Random House published Little Failure in January 2014.
When Harvey Sachs' first book, a biography of Toscanini, was published in 1978, it was proclaimed as the best book on the subject. He is now at work on a new biography for Oxford University Press, which draws on an extraordinary amount of new material, including 1,200-plus hours of tapes of Toscanini talking to family and friends, the archives of several key opera houses, starting with La Scala, and, above all, the Toscanini family's archives, which were still in limbo in the '70s. Sachs has written for the New Yorker, New York Times, Wall Street Journal, Times Literary Supplement (London), La Stampa, Corriere della Sera, Guardian, Observer and dozens of other newspapers and periodicals.
Set in the aftermath of 9/11, My New American Life offers a vivid, darkly humorous, bitingly real portrait of a particular moment in history, when a nation's dreams and ideals gave way to a culture of cynicism, lies, and fear. Beneath its high comic surface, the novel is a more serious consideration of immigration, of what it was like to live through the Bush-Cheney years, and of what it means to be an American.
From the celebrated twenty-nine-year-old author of the everywhere-heralded short-story collection St. Lucy's Home for Girls Raised by Wolves ("How I wish these were my own words, instead of the breakneck demon writer Karen Russell's . . . Run for your life. This girl is on fire" – Los Angeles Times Book Review) comes Swamplandia!, a blazingly original debut novel that takes us back to the swamps of the Florida Everglades, and introduces us to Ava Bigtree, an unforgettable young heroine.
In this otherworldly memoir of extraordinary power, Mark Richard, an award-winning author, tells his story of growing up in the American South with a heady Gothic mix of racial tension and religious fervor. A superbly written and irresistible blend of history, travelogue, and personal reflection, House of Prayer No. 2 is a remarkable portrait of a writer's struggle with his faith, the evolution of his art, and of recognizing one's singularity in the face of painful disability. Written with humor and a poetic force, this memoir is destined to become a modern classic.
Welcome to the day after tomorrow. In Gary Shteyngart's near-future New York, the dollar has been pegged to the yuan, the American Restoration Authority is on high security alert, and Lenny Abramov, the middle-aged possessor of a decent credit score but an absurdly low–and embarrassingly public–Male Hotness rating, is in love with the young Eunice Park. Like many of the clients of his employer, the Post-Human Services division of the Staatling-Wapachung Corporation, he'd also like to live forever, but all he really wants is to love Eunice. And for a time, despite the traditional challenges of their gaps in age and ethnicity and the more modern hurdle of an oppressively networked culture that makes your most private identity as transparent as the Onionskin jeans that are all the rage, he does. Super Sad True Love Story is as corrosively hilarious as you'd expect from the satirist of Absurdistan and The Russian Debutante's Handbook, but what may surprise you are the moments when the satire hits bedrock and the story becomes–no air quotes required–sad, true, and very much a love story.
A new translation by Lydia Davis of Madame Bovary. The must-have deluxe edition of the fantastically acclaimed new translation of one of the world's most celebrated novels.
For as long as humans have existed, insects have been our constant companions. Yet we hardly know them, not even the ones we're closest to: those that eat our food, share our beds, and live in our homes. Organizing his book alphabetically, Hugh Raffles weaves together brief vignettes, meditations, and extended essays, taking the reader on a mesmerizing exploration of history and science, anthropology and travel, economics, philosophy, and popular culture. Insectopedia shows us how insects have triggered our obsessions, stirred our passions, and beguiled our imaginations.